Pro rugby players are sharing their secret to success on and off the field – NeoLife whole food nutrition! Watch the video as they share their favourite products and the health benefits they are experiencing.
Johnny Kotze
Favourite products: NeoLifeShake and Pro Vitality
"I take NeoLifeShake in the morning, it keeps me fuller longer and everlasting energy. I take Pro Vitality in the morning and evening just to protect, feed and regulate my cells for the ultimate training sessions."
Cornal Hendricks
Favourite products: Zinc & PhytoDefense
"I highly recommend Zinc because it helps with growth and development, immune function and cellular repair. I take NeoLife products before bed for recovery so I can be fresh at training the next day and big matches. I also take PhytoDefense that comes in a packet which makes it easy to throw in my bag and take."
Embrose Papier
Favourite products: Vitamin C and Vitamin B
"I use Vitamin C to stay healthy so I don't miss any games and Vitamin B helps me to stay calm in stressful situations."
Burger Odendaal
Favourite products: Cal-Mag and PhytoDefense
"I use the full range of products. Cal-Mag helps me to get extra magnesium in my system to help me with cramps on the field. And PhytoDefense helps me get in my daily dose of fruits and vegetables that I need."
Ivan van Zyl
Favourite products: Acidophilus Plus and Full Motion
"We have training sessions several times a day so it's important for us to look after our joints. That's why I take Full Motion every single day. When you're travelling from country to country you don't get to choose your food every time on the plane, so Acidophilus Plus is just something that helps with your gut and making sure it's healthy. It's something I always recommend to people that are travelling."
The Product Lineup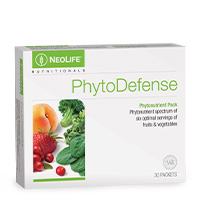 Shop online from your Back Office at Office.NeoLife.com
* Always read the label. Use only as directed. These products are not intended to diagnose, treat, cure or prevent any disease.
CLUB MEMBER
Join our wellness community as a Club Member and save 15-25% off all your orders!
Membership Perks
Free to Join
Shop Exclusive Products
Save 15-25% Off Suggested Retail
Nutrition & Personal Development
Free Personal Website to Share Savings with Friends
Earn Free Products when you Refer Friends
Weight Loss & Fitness Challenges
Supportive Wellness Community
PROMOTER
Join as a Promoter, let us pay you for sharing NeoLife and help us End the Trend of poor wellness and poverty!
Promoter Perks
All the perks of Club Membership PLUS…
Own a Nutrition Startup Business (like a franchise but only a fraction of the startup cost)
Money back rebates on orders… the more you buy & share the more you make
Spare-time, part-time or full-time income
Exciting Incentives like Cash and Travel
Business retreats, leadership training & personal development
Performance-based Recognition
Fun Events & Supportive Wellness Community
Learn more at
NeoLife.com
or by calling NeoLife Support Services at AU 1800 637 057 or NZ 0800 445 049.